I have spent the past few days in Canada with Julie Ouimet and Michel Labrecque to start working on my video presentation for next year's Boston Sea Rovers convention. It is absolutely bizarre that this summer is coming to a close and my adventures as "the intern" will be ending soon. But before I get emotional about it, here is how my last few days have been! It started with a trip through customs where I explained my situation – that I was visiting people who were like family friends through a scuba diving club, but I had never actually met them before, and I wasn't really positive where they lived because I would be staying at a hotel while they were doing some renovations. Once I said that aloud, I realized it probably sounded very suspicious. Needless to say, I went through secondary customs.
For the next three days, we organized footage taken throughout my summer, and while I began building a storyline Julie began cutting my footage while Michel began editing my photos. That is when we heard the ominous sound…of geese. You see, Julie explained, once geese begin to arrive, we only have about six weeks until snow falls, and this is earlier than normal. Hoping it was a lost goose, we continued color correcting until "HONK HONK HONK," MORE GEESE. Following the flock of honks, we looked outside, sighed, and went straight back to work. Somehow, we managed to finish most of the video, with the exception of music and a few missing photos. On Friday night, we celebrated with Michel's homemade poutine – a messy heap of French fries, cheese, gravy and beef!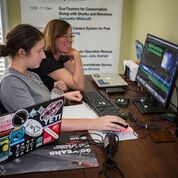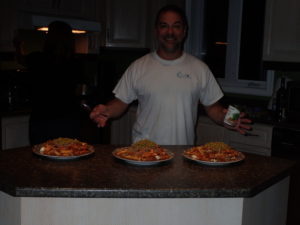 The next morning before my flight, we did a bit of sightseeing in Quebec City for the New France Festival. There we saw the Citadel of Quebec and watched as people dressed in costume sold goods on the street. We even got a chance to see the Montmorency Falls, but unfortunately did not have the time (or stamina) to hike to the top and see the view from above. I would like to thank Julie and Michel for being so welcoming to me at such short notice, and showing me tips and tricks on how to shoot, edit, and present photos and videos.