On November 17th, worlds collided. Am I in Las Vegas for the Miss America Pageant? No, my heels are not tall enough, as can be seen in the photo below. What about the 2021 Car Wash Show? I am not kidding, that was a real and what seemed to be a respected event this weekend.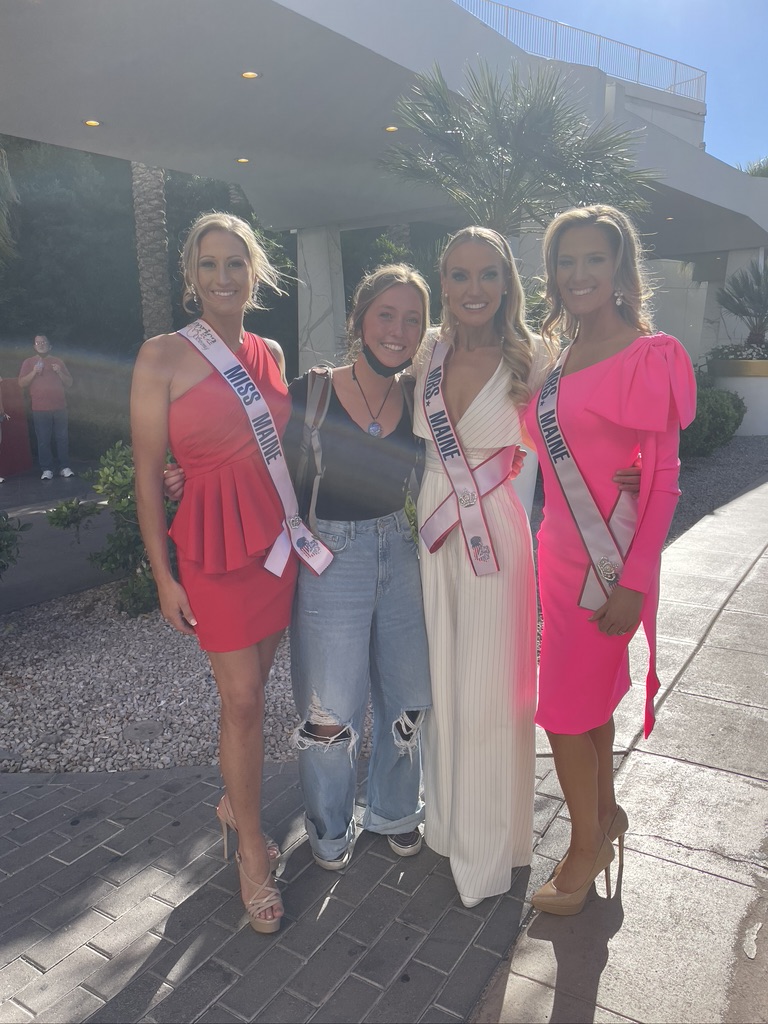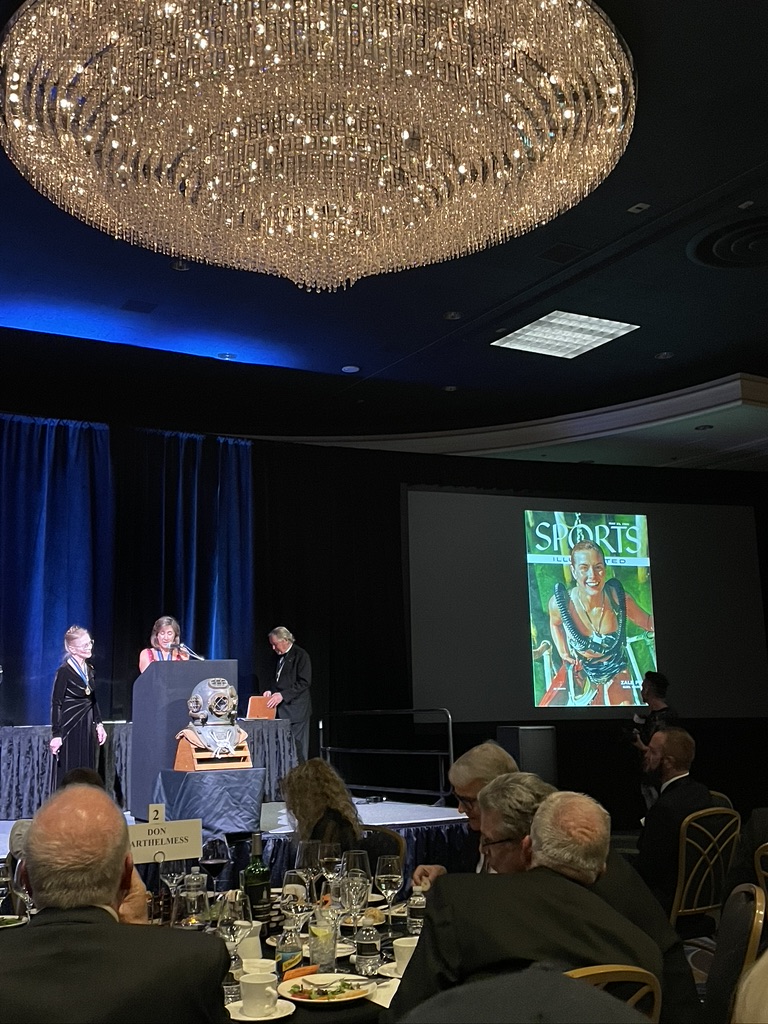 I am here for the 2021 DEMA show! DEMA is one of the largest events for companies who work in scuba diving, travel, and ocean water sports. I am specifically here for the NOGI awards, presented by the Academy of Underwater Arts and Sciences, where legends in diving get presented with awards in different categories. I have the opportunity to attend these awards because of the connection I made with Michele Hall during the Boston Sea Rovers clinic just a month before. Her friend, Ed Stetson, who has been teaching scuba at UCSB for over 30 years, had tickets to the NOGI awards through the Lee Selisky Future Leaders of the Diving Industry Program. He and Selisky had created this program a few years earlier, and Stetson continues in Lee Seliskys memory.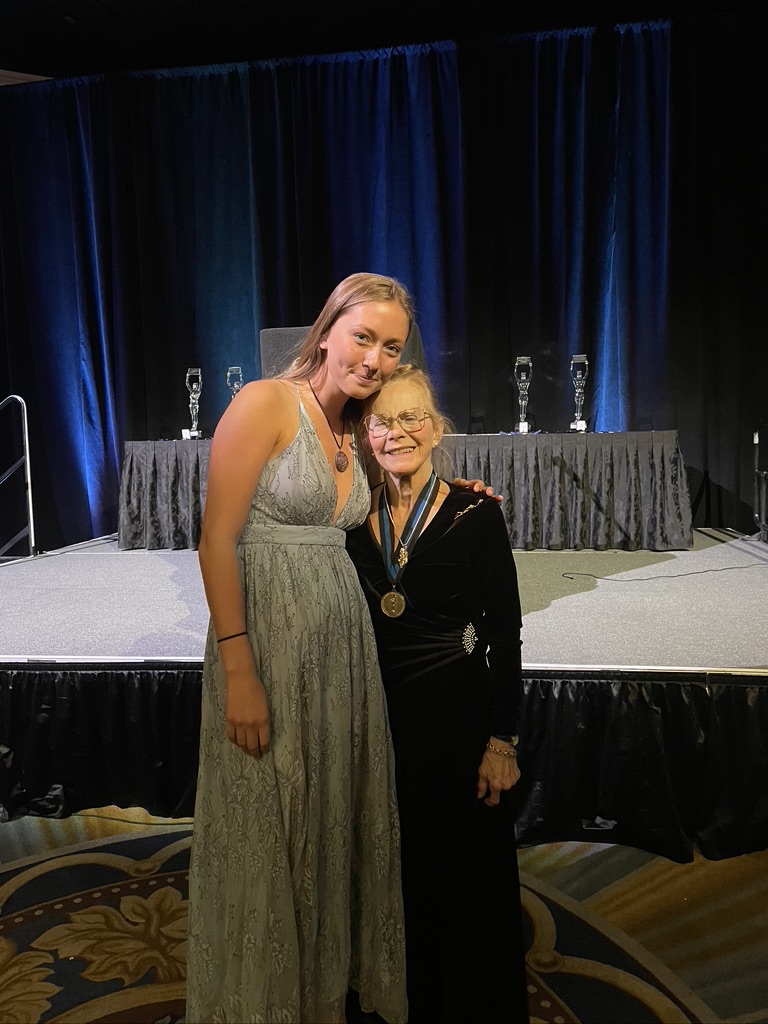 When I arrive I immediately go to help Ed at the rehearsal dinner. Here, I am able to meet some of the other attendees and award recipients, including Zale Perry, who is presenting the recipient of her scholarship tonight. When the rehearsal dinner ends, I change into my fancy outfit and go back to the ballroom where other volunteers and I hand out tickets and direct people to their tables.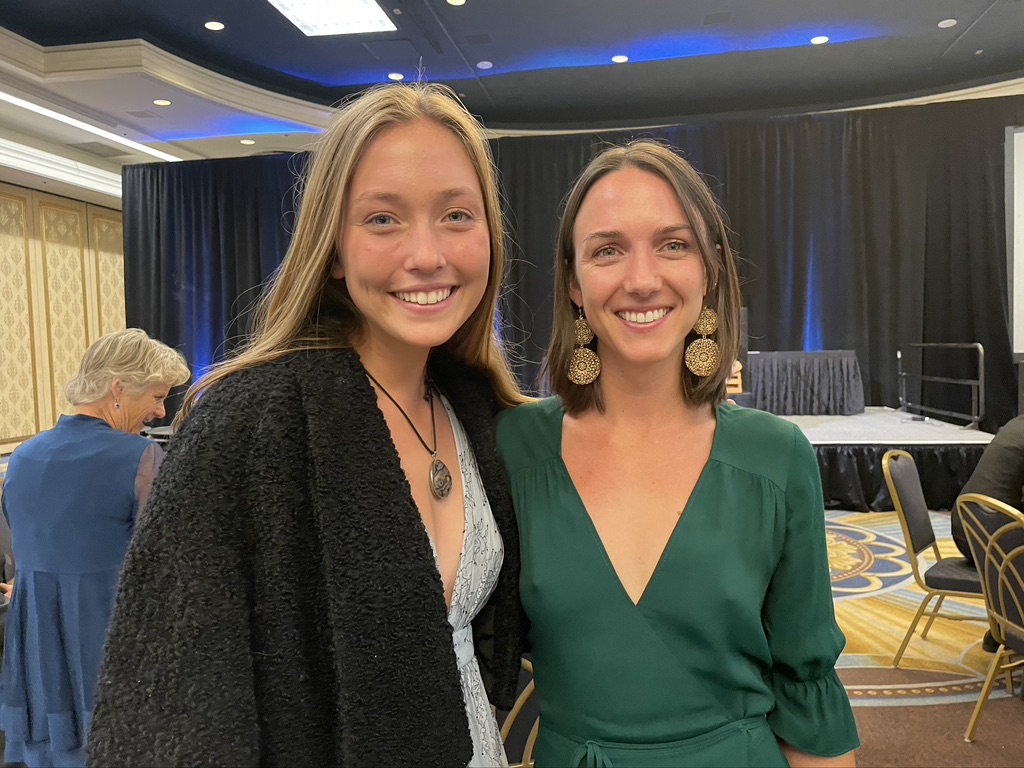 It is great to see Michele and Howard Hall again, along with documentary filmmaker Mimi Degruy and her children Max and Frances. At the table, Holly Lompa tells me a bit about her current job, and it was interesting to find out that she graduated from Santa Barbara City College, just five minutes from where I am attending college! Next to me is artist Robert Wyland, who paints beautiful murals all over the country, most notably of whales. One of these Whale Walls is actually located only 10minutes from my hometown and he tells me about some difficulties he had finishing that particular piece.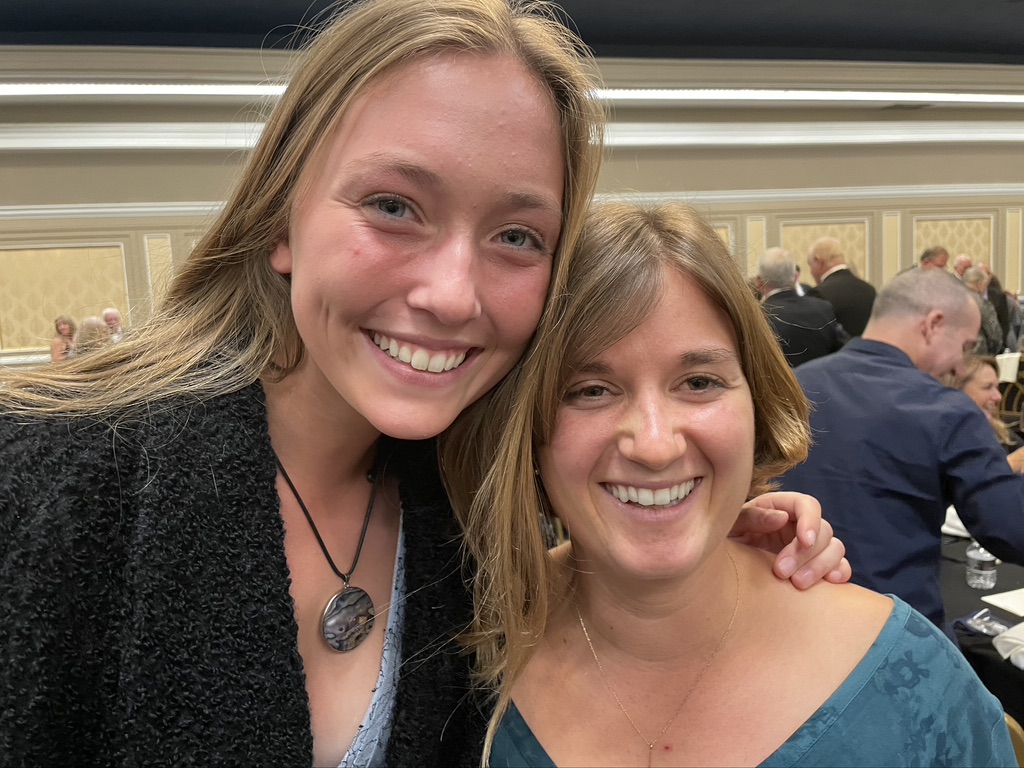 I love seeing all the recipients receive their awards, and the video that introduced each one. Paul Nicklen, one of my idols, is being recognized with the Arts award. Although he can't be here to receive the award, I am in awe of his acceptance video! When the banquet ends, I help collect donation envelopes off all the tables and am able to introduce myself to more people outside my table. It is great to talk with Jamil Wilson, the current Our World Underwater Scholar. He tels me about his experience so far, and how he had even worked with the past BSR intern Russel Laman.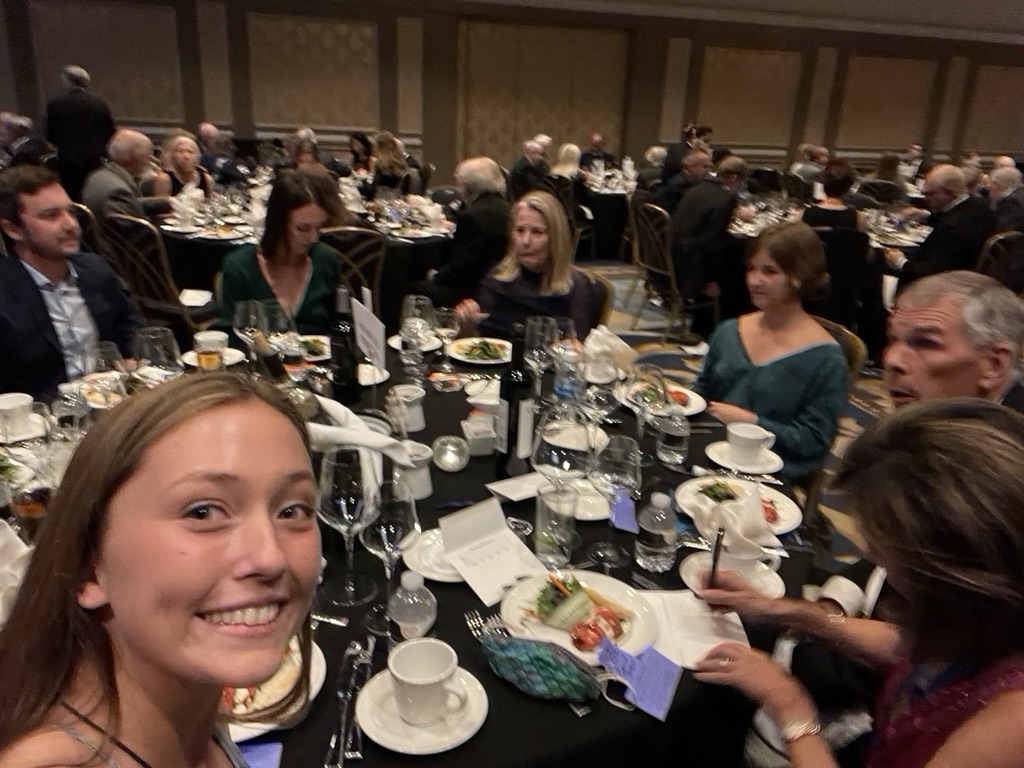 And finally, Dan Orr gives me some advice. Always have my business card on me. And write letters, because letters are more remembered than emails. So if you meet me anytime from now on, expect a business card and a letter because Dan knows what he is talking about.