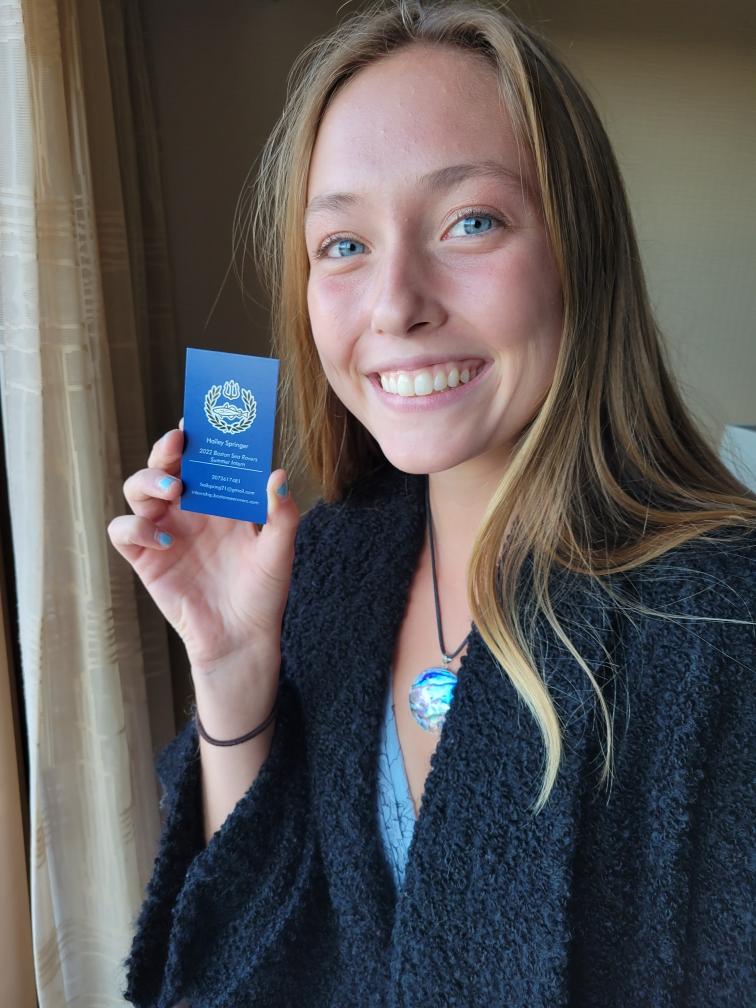 You see, I have attended Boston Sea Rovers for a few years now. It is an amazing, crazy, busy weekend. But as the intern, stepping out of my dads truck in my dress and heels, instantly tripping, and then being introduced to Greg Skomal as I am handed my business cards, well that was a different kind of crazy. Wicked crazy, I should say. Not three months prior I was learning about Skomal in my high school marine science class, and now I was about to eat dinner at the same table.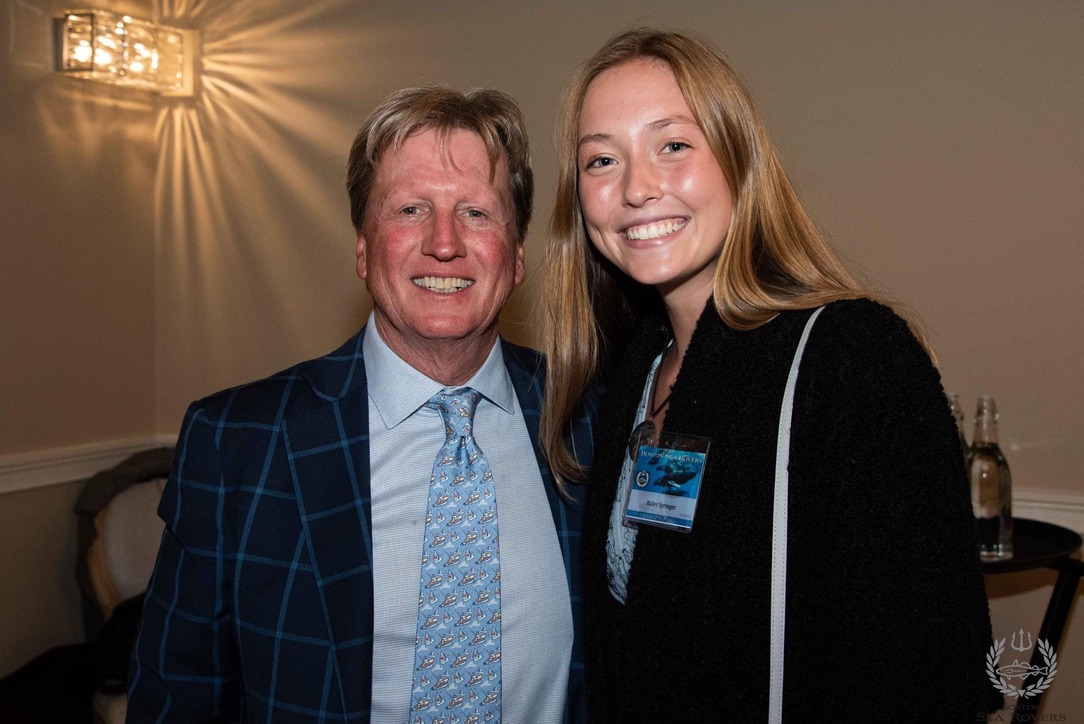 I then got on a bus to attend the Jake Duvall Wine Dinner with around twenty or thirty other people.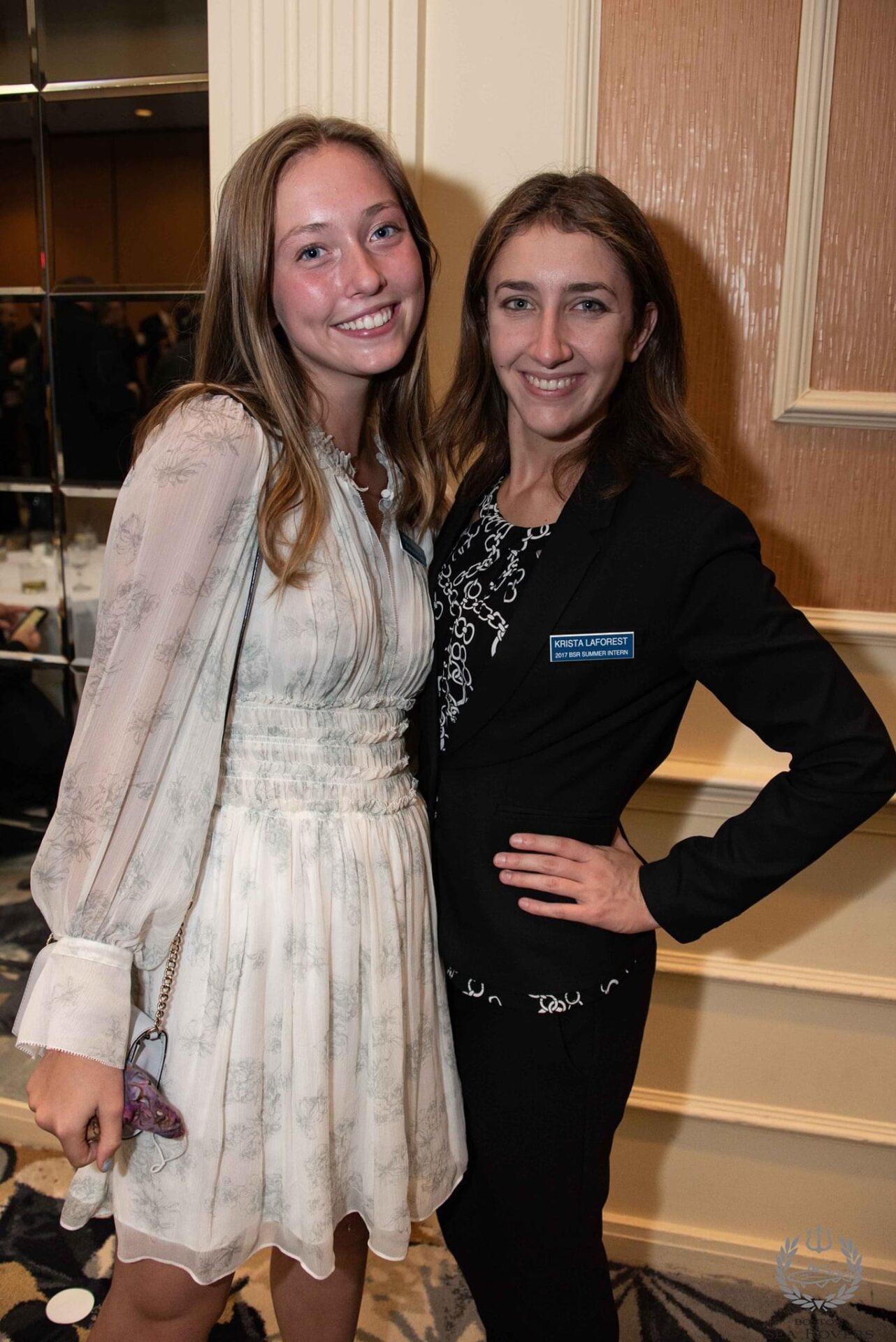 Past interns Krista Laforest and Brendan Sullivan Brendan Sullivan help me a lot, informing me who people are and that I should just try to talk to everyone. So, I do. After an amazing dinner with the Rovers and past interns, we all move into another room for a reception. I talk to everyone and hear about their life and work and I am amazed at the depths people have reached; both literally and in their respective fields. At this reception I meet with the President of Boston Sea Rovers, Nick Fazah, where he exchanges my temporary name tag with the permanent blue name tag badge. We pose for an epic photo!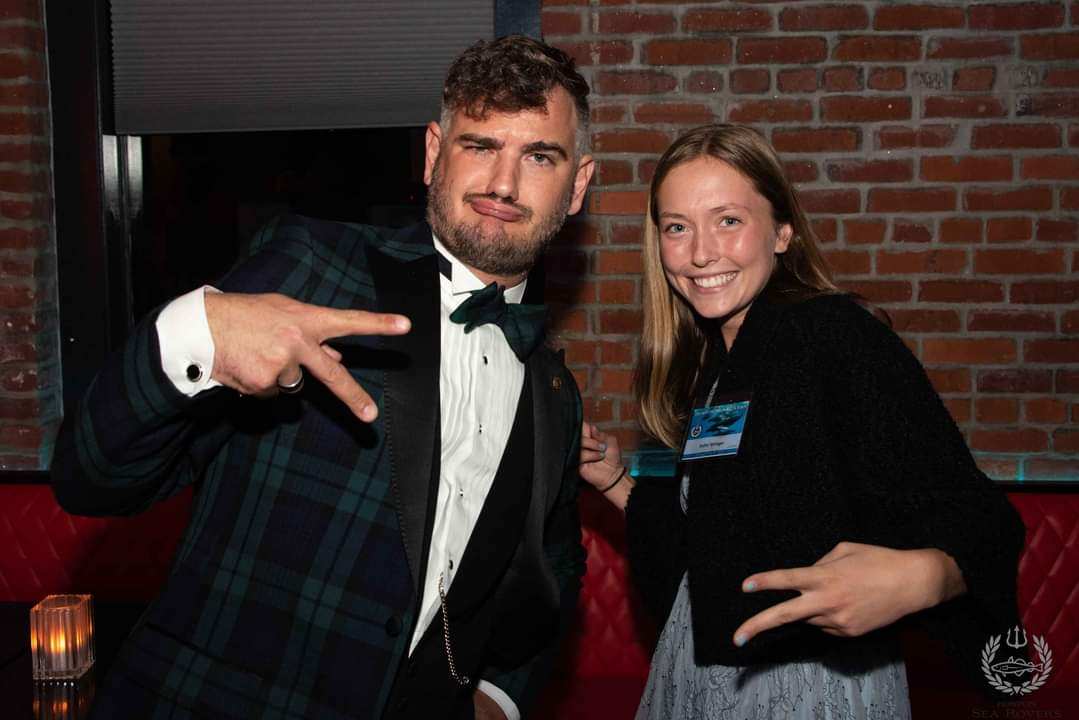 The next morning I start my day by attending Aerial Drone 101 for Scuba Divers. I learn all about drone piloting and how drones can be a good tool for divers. I then have lunch with all the people in the film festival where Jake Stout, a past intern and also organizer of the film festival this year, goes over everybody's cues in order to stay on time. My tip: basically don't trip when walking up the stairs to be recognized as the new intern. I can do that, I think. I then walk around the exhibitor booths and meet Becca Boring from the company Backscatter. She is great! Backscatter supports the internship by supplying a camera and all the fix ins for the intern to borrow for the summer. I then made it to Faith Ortins booth. She runs a company called Blue Green Expeditions. Two years prior I had attended Boston Sea Rovers and went to her seminar as she shared videos of locations she recommends to dive. She remembered me from then which was pretty cool!
I then got ready for the Film Festival, but first I attended the Board of Directors dinner. There I sat with Michele and Howard Hall. Michele talked with me about a possible opportunity to go to DEMA, a dive convention taking place in Las Vegas next month, which was really exciting! I talked with Erin Quigley as she is the master of post production editing which is something I would love to learn more about. She is very funny too! Joel and Jen Penner also were sitting at my table and I got to hear about their underwater photography careers. It was so cool to hear them all talking about their projects and careers!
The film festival was amazing, especially since I was able to just talk with the presenters about their work. Jennifer Selleti's narration about the Andrea Doria was absolutely beautiful. Like, seriously, breathtaking the way she narrated the story. After intermission, Nick called me up on stage to be recognized formally as the 2022 intern! I was so nervous, but I didn't trip! We then took another epic photo with me on stage.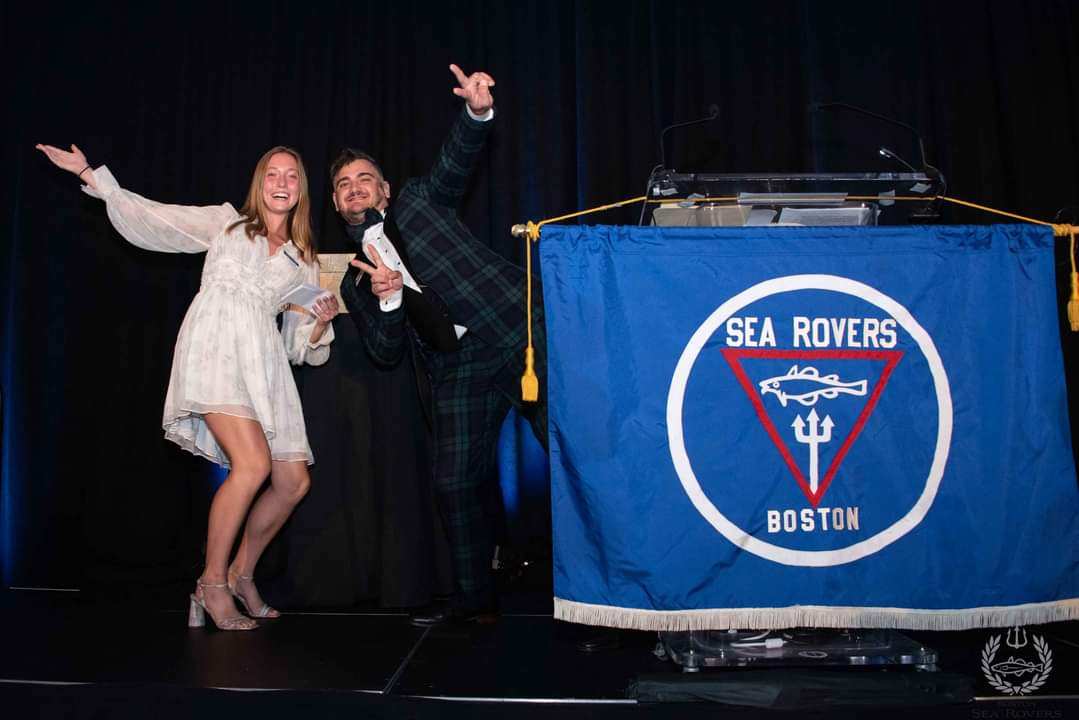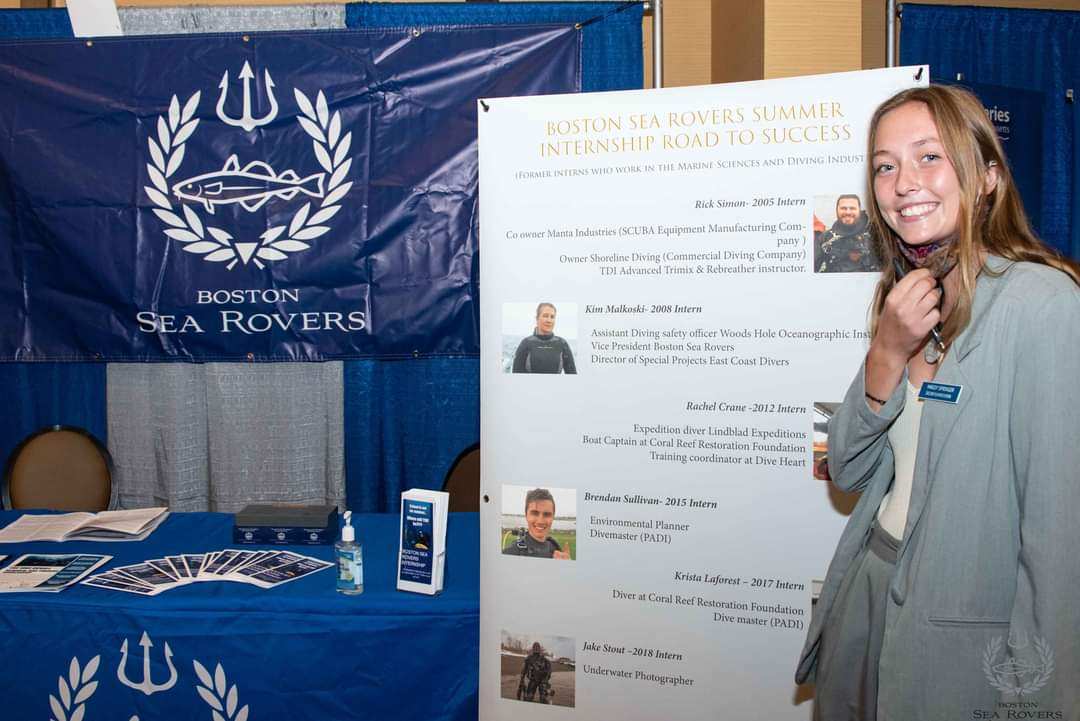 The next day I attended the current intern Russel Laman's presentation about his experiences. I helped wrap up the intern booth and collect everything to close down the event. It was a truly wonderful weekend where I met so many amazing people and it makes me so thrilled to see what experiences I will have next summer!